Dr. Hyungnam Chung, DMin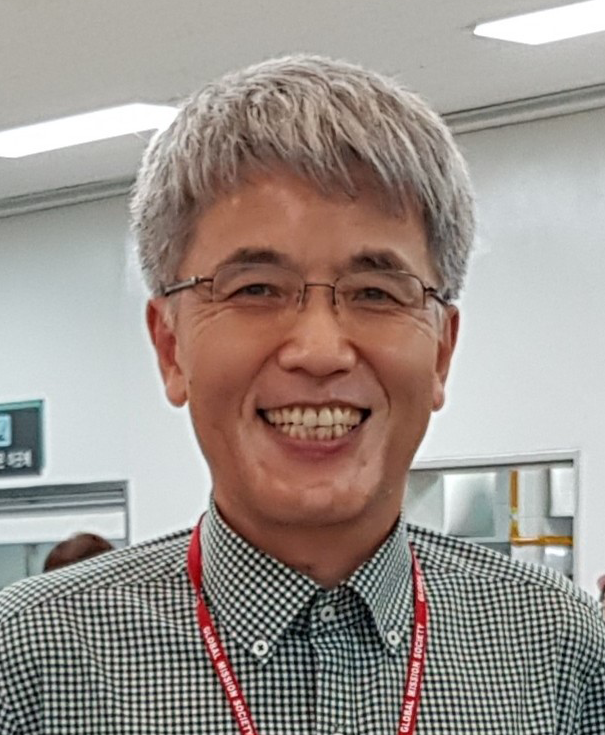 expertise
awards
publications
articles
"Iraqi Christian Worship Service Community"(People Disrupted, William Carey Library, 2018)
"이라크 난민 예배 공동체"(난민, 이주민, 탈북민에 대한 선교 책무, 두란노, 2018)
"예루살렘 성전에 대한 트럼프 지지자들의 주장과 아라비아 최초 선교사 바울의 메시지" (ACTS 중동연구 제 2호, 2018)
"사우디의 변화 아랍 기독교" (ACTS 중동연구 제 2호, 2018)
"요르단의 이슬람과 기독교" (우리의 이웃인가? GMS/가리온, 2017)
"예수의 재림 지점이 요르단 남부라는 주장(IHOP 대표 마이크 비클)과 그에 대한 응답" (ACTS 중동연구 제1호, 2017)
"예루살렘 중심적 종교들과 새 예루살렘 중심적 기독교" (ACTS 중동연구 제1호, 2017)
"사우디의 변화와 아랍권 선교" (KMQ, 2018)
books
이슬람과 메시아 왕국 이슈 (CLC, 2009)
educations
Fuller Theological Seminary(D.Min)
ACTS(Th.M)
Chongshin Theological Seminary(M.Div. equiv.)
Hankook University of Forein Studies(B.A)
careers
Research professor of ACTS in Korea (2000-Now)
Professor of Jordan Evangelical Theological Seminary (JETS) (1995-1996, 2014-2016)
Pastor oof Iraqi Congregation f Jordan Evangelical churches (1995 -1997, 2005-Now)
Pastor of Korean Church in Bahrain (1989-1992)
title of dissertation
"The Issue of the Messianic Kingdom in the Islamic Countries"
I majored in Intercultural Studies (M.A) and Missiology (Ph.D) in the US. Living there, I gained experience serving as a Youth Pastor and leading a Bible class for the congregation. Prior to that, I served for the Hui Muslim in China and I co-organized a Chinese training center, training and equipping the local people for the continual expansion of the Lord's work in Malaysia. With the unique experiences gained from being a missionary and my passion for connecting with others, I aim to share my experience and, ultimately, guide others to share God's Word.
dcmi publications
I was born on December 19, 1924, near the Yalu River, at the Korean border with China. I was the eldest son of a prominent Korean resistance leader against the Japanese military regime, which had occupied Korea since invading it in 1905. My father received Christ as his Savior when he was ten years old,

Dr. David J. Cho (1924-2020), who has been called "Mr. Mission," went to the Lord at his home in Uiwang-si, Gyeonggi-do, South Korea on June 19, 2020. Dr. Cho was born on December 29, 1924 in Chungryol-dong, Yanggwang-myeon, Yongcheon-gun, North Pyeongan Province of North Korea, located on the banks of the Yalu River that flows

One of the most accomplished mission leaders of our lifetime died in June 2020 – Dr. David J. Cho. His life is a story of deep commitment to the Lord and profound engagement to the spread of the Gospel. Few in the West noticed his passing. I have recorded at least two interviews with Dr.
contact details
131 Bain Street
New York, Pennsylvania 01234, United States
feedback form
If you'd like a free consultation, please start by completing the form: