Dr. Jonghun Joo, PhD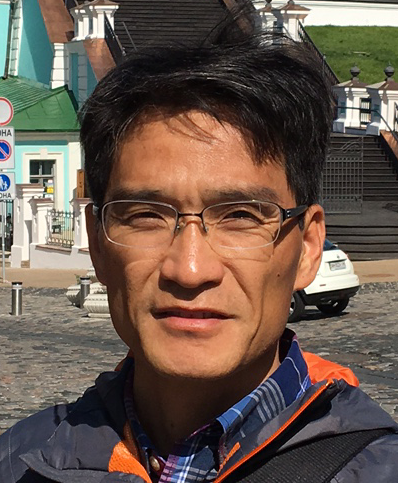 expertise
Christian Worship and Culture
Liturgical Theology and History
Pastoral Ministry in Cross-Cultural Context
awards
Esther and Harold Stassen Fellowship, Fuller Theological Seminary, 2007-2010
Scholarship Student, Cheltenham Presbyterian Church, USA, 2006-2010
Brehm Scholarship, Fuller Theological Seminary, 2006-2007
publications
articles
2018. Journal of Reformed View of Evangelical Reformed Seminary of Ukraine No 4.2. (2018).
2018. "A Critical Understanding of Shirley Guthrie Jr's Reformed Sacramentality." Korea Reformed Journal 47 (2018): 69-95.
2017. "Cultural Approaches to Worship for the African Evangelical Community in the Free Church Tradition." Torch Trinity Journal 20.2 (2017): 239-258.
2017. "The Psalms of Lament: Prospects for Renewing Kenyan Evangelical Worship." Worship Vol 90 (July 2017): 351-367.
2015. "Calvin on the Sacramental Union with God." Korean Reformed Journal 36 (2015): 213-238.
books
2014, Matthew Henry: Pastoral Liturgies in Challenging Times, Wipf and Pick
2015, 예배, 역사에서 배우다, 세움북스
2014, 기독교 예배와 세계관, 워십미디어
educations
2011, Fuller Theological Seminary, School of Theology, Ph.D in Worship and Culture
2004, Fuller Theological Seminary, School of Theology, MA in Theology
1997, Chongshin Theological Seminary, M.Div.
1995, Chongshin University, B.A (Theology)
careers
Affiliate Professor, Fuller Theological Seminary
Affiliate Professor, Grace Mission University
Residential Missionary to Ukraine teaching at Evangelical Reformed Seminary of Ukraine
Residential Missionary to Kenya (Lecturer at Nairobi Evangelical Graduate School of Theology)
title of dissertation
"Communion with God: Liturgical Resources in the Theology and Practice of Matthew Henry's English Presbyterian Worship"
Completing Ph. D. in Worship and Culture at Fuller Theological Seminary, Dr. Jonghun Joo has been serving God's people in various ministerial context. He as a missionary taught various subjects in pastoral ministry at Nairobi Evangelical Graduate School of Theology from 2012 to 2016. Since 2018, Dr. Joo has been contributing to leadership development of evangelical Christian ministers in Ukraine. He is also actively involved in teaching ministry for pastors and missionaries working in various cross-cultural contexts. His main research and teaching areas are liturgical theology and history, contextualization of Christian worship, spiritual formation, pastoral ministry, and theology and culture both in Western Christianity and Eastern Christianity.
dcmi publications
I was born on December 19, 1924, near the Yalu River, at the Korean border with China. I was the eldest son of a prominent Korean resistance leader against the Japanese military regime, which had occupied Korea since invading it in 1905. My father received Christ as his Savior when he was ten years old,

Dr. David J. Cho (1924-2020), who has been called "Mr. Mission," went to the Lord at his home in Uiwang-si, Gyeonggi-do, South Korea on June 19, 2020. Dr. Cho was born on December 29, 1924 in Chungryol-dong, Yanggwang-myeon, Yongcheon-gun, North Pyeongan Province of North Korea, located on the banks of the Yalu River that flows

One of the most accomplished mission leaders of our lifetime died in June 2020 – Dr. David J. Cho. His life is a story of deep commitment to the Lord and profound engagement to the spread of the Gospel. Few in the West noticed his passing. I have recorded at least two interviews with Dr.
contact details
131 Bain Street
New York, Pennsylvania 01234, United States
feedback form
If you'd like a free consultation, please start by completing the form: