Dr. Sangsok Son, PhD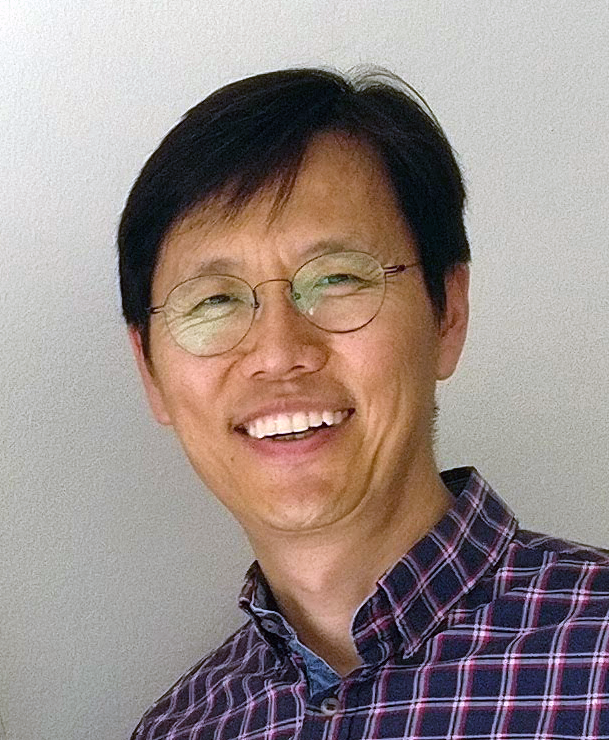 expertise
Translanguaging Pedagogy
Multilingual Education and Literacy
Language Learning
awards
publications
2018. Translanguaging, Identity, and Education in Our Multilingual World. in J. S. Quakenbush & Simons, G. F. "Language and Identity in a Multilingual, Migrating World". Pike Center. (This book is for sale at http://leanpub.com/languageandidentity)
educations
Ph.D in Education from Jawaharlal Nehru University, Delhi, India
M.Phil in Linguistics from Delhi University, Delhi, India
Masters in Applied Linguistics from Charles Darwin University, Darwin, Australia
M.Div from Korea Theological Seminary, Chunan, Korea
B.A in Hindi Literature from Hankuk University of Foreign Studies, Seoul, Korea
careers
present
Coordinator for Translanguaging Pedagogy Research Project
Consultant in Literacy and Education for Asia
past
Consultant in Multilingual Education for South Asia
Language Learning Coach
Translator
title of dissertation
"Negotiating Classroom Linguistic Diversity: A Study of Teaching-Learning Strategies in Multilingual Classrooms in Delhi"
Dr. Sangsok Son was sent to India by KPM and GBT and has been involved in translation in a minority language in the Himalayan Mountains. He has also consulted various multilingual education programs and participated in various education-related research projects in India. In Thailand, at present, he is developing a new teaching method for the classrooms where students from more than one ethnic minority language group study together and have challenges in understanding the teacher's Thai instruction. He is also involved in consultation for literacy and education in different parts of Asia.
dcmi publications
I was born on December 19, 1924, near the Yalu River, at the Korean border with China. I was the eldest son of a prominent Korean resistance leader against the Japanese military regime, which had occupied Korea since invading it in 1905. My father received Christ as his Savior when he was ten years old,

Dr. David J. Cho (1924-2020), who has been called "Mr. Mission," went to the Lord at his home in Uiwang-si, Gyeonggi-do, South Korea on June 19, 2020. Dr. Cho was born on December 29, 1924 in Chungryol-dong, Yanggwang-myeon, Yongcheon-gun, North Pyeongan Province of North Korea, located on the banks of the Yalu River that flows

One of the most accomplished mission leaders of our lifetime died in June 2020 – Dr. David J. Cho. His life is a story of deep commitment to the Lord and profound engagement to the spread of the Gospel. Few in the West noticed his passing. I have recorded at least two interviews with Dr.
contact details
131 Bain Street
New York, Pennsylvania 01234, United States
feedback form
If you'd like a free consultation, please start by completing the form: