Dr. Timothy K Park, PhD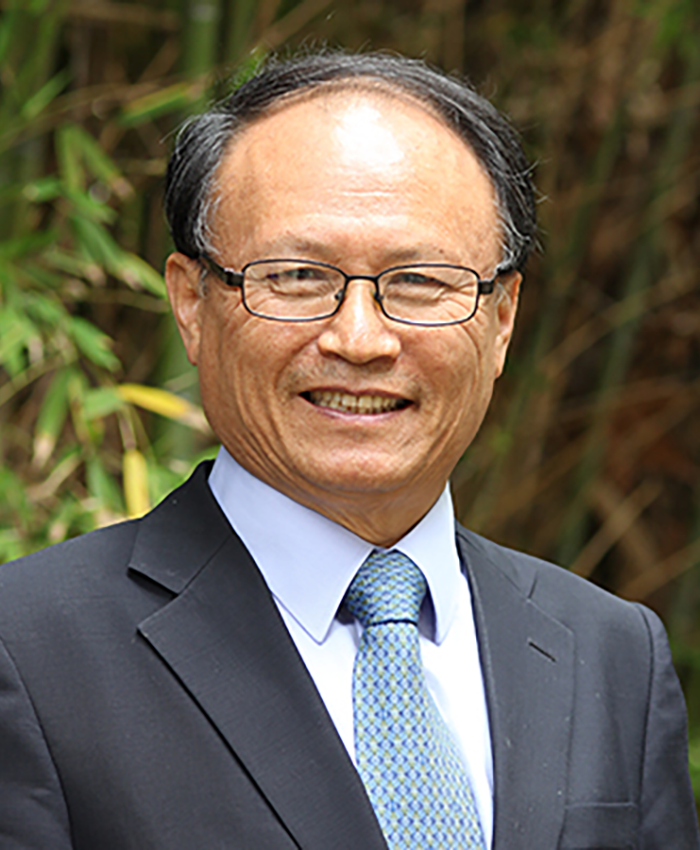 expertise
Mission History
Cross-Cultural Church Planting
Discipleship in Mission
awards
Outstanding Faculty, Fuller School of Intercultural Studies
Alumnus of the Year, Chongshin University
publications
Missionary Movement of the Korean Church. Seoul: Institute for Asian Mission, 1999
Mission Pathfinder: Korean Mission in the 21st Century, Institute for Asian Mission, 2001
Global Partnership for World Mission (ed.), South Pasadena, CA: Institute for Asian Mission 2004
Cross-Cultural Church Planting, Seoul: Korean Society for Reformed Faith & Action, 2005
Global Mission and Korean Church (co-ed. with Winsuk Ma) South Pasadena, CA: Institute for Asian Mission, 2006
Tracing the Apostolic Way of Mission (ed.), Seoul: Institute for Asian Mission, 2007 Asian Mission: Yesterday, Today and Tomorrow, 2008
Calling: Here I Am Send Me (Co-ed. with Wonsuk Ma), Seoul: Qumran, 2010
Missionary Movement of the Non-Western Churches (Co-ed. with Steve K. Eom), Pasadena, CA: East-West Center for Missions Research and Development, 2011
Mission History of Asian Churches (ed.), Pasadena: William Carey Library, 2011
Asian Churches in Global Mission (Co-ed. with Eunmoo Lee), Seoul: East-West Center for Missions Research and Development, 2012
Discipleship in Mission for tje 21st Century (Co-ed. with Steve K. Eom), Seoul: East-West Center for Missons Research and Development, 2014
educations
PhD Fuller Theological Seminary School of Intercultural Studies, 1991
MA ICS Fuller Theological Seminary School of Inter-Cultural Studies, 1988
ThM in Missology Asian Center for Theological Studies & Mission (ACTS), 1982
MDiv (Equiv.) Chongshin Theological Seminary 1976
BA (Equiv.) Chongshin University 1972
careers
Chaplain, Republic of Korea Army 1976-1979
Missionary to the Philippines under Global Mission Society (GMS) 1981-1996
Professor of Asian Mission at Fuller Theological Seminary School of Intercultural Studies 1996-2018
Senior Professor of Asian Mission at Fuller Theological Seminary School of Intercultural Studies 2019-Present
President, East-West Center for Missions Research and Mission 2004-Present
President Emeritus, Asian Society of Missiology (ASM) 2009-Present
Honorary Chairman, Asia Missions Association (AMA) 2016-Present
title of dissertation
"Two-Thirds World Mission on the Move: Missionary Movement of the Presbyterian Church in Korea"
Dr. Timothy Kiho Park served as a missionary to the Philippines under Global Mission Society for 15 years until he joined the faculty of the School of Intercultural Studies of Fuller Theological Seminary in 1996. He served Fuller for 22 years and 6 months as Professor of Asian Mission and Director of Korean Studies and Director of Global Connections at the School of Intercultural Studies. He also served Asian Society of Missiology (ASM) as Founding President from 2003 to 2009 and Asia Missions Association (AMA) as Head Chairman from 2010 to 2016. He has served and continues to serve East-West Center for Missions Research and Development as President since 2004. Though he has retired from Fuller Theological Seminary on December 32, 2018, he continues to serve Fuller as Senior Professor of Asian Mission. His passion is to help Asian churches become dynamic missionary churches for the advancement of the Kingdom of God.
dcmi publications
I was born on December 19, 1924, near the Yalu River, at the Korean border with China. I was the eldest son of a prominent Korean resistance leader against the Japanese military regime, which had occupied Korea since invading it in 1905. My father received Christ as his Savior when he was ten years old,

Dr. David J. Cho (1924-2020), who has been called "Mr. Mission," went to the Lord at his home in Uiwang-si, Gyeonggi-do, South Korea on June 19, 2020. Dr. Cho was born on December 29, 1924 in Chungryol-dong, Yanggwang-myeon, Yongcheon-gun, North Pyeongan Province of North Korea, located on the banks of the Yalu River that flows

One of the most accomplished mission leaders of our lifetime died in June 2020 – Dr. David J. Cho. His life is a story of deep commitment to the Lord and profound engagement to the spread of the Gospel. Few in the West noticed his passing. I have recorded at least two interviews with Dr.
contact details
131 Bain Street
New York, Pennsylvania 01234, United States
feedback form
If you'd like a free consultation, please start by completing the form: